Jeep Cherokee

Owners Manual

Understanding your instrument panel » Uconnect voice recognition quick tips

Basic Voice Commands
The basic Voice Commands below can be given at any point while using your Uconnect system.
Push the VR button

. After the beep, say
Cancel to stop a current voice session
Help to hear a list of suggested Voice Commands
Repeat to listen to the system prompts again
Notice the visual cues that inform you of your voice recognition system's status. Cues appear on the touchscreen.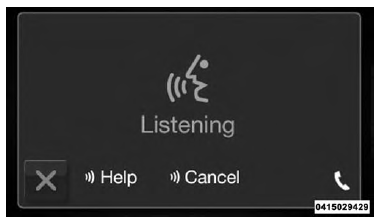 Uconnect 5.0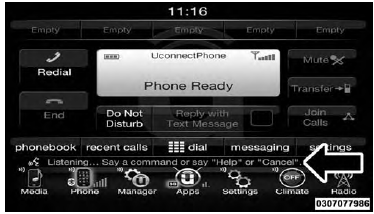 Uconnect 8.4A/8.4AN
More about «Uconnect voice recognition quick tips»:
Basic Voice Commands