Jeep Cherokee

Service Manual

Cooling system » Service procedures

Cooling system-draining and filling
DRAINING
WARNING: DO NOT REMOVE THE CYLINDER BLOCK DRAIN PLUGS OR LOOSEN THE RADIATOR DRAINCOCK WITH SYSTEM HOT AND UNDER PRESSURE. SERIOUS BURNS FROM COOLANT CAN OCCUR.
DO NOT WASTE reusable coolant. If the solution is clean, drain the coolant into a clean container for reuse.
(1) Remove radiator pressure cap.
(2) For access to radiator draincock (Fig. 21), remove radiator grille mounting screws and remove grill. Refer to Group 23, Body for correct procedure.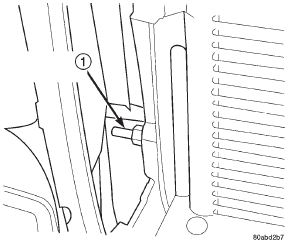 Fig. 21 Radiator Petcock-2.5L/4.0L (LHD/RHD)
1 - RADIATOR PETCOCK
(3) Attach one end of a 24 inch long X 1/4 inch ID hose to the radiator draincock. Put the other end into a clean container. Open draincock and drain coolant from radiator.
(4) Drain coolant from engine by removing the drain plug and coolant temperature sensor on left side of block.
REFILLING
(1) Tighten the radiator petcock and the cylinder block drain plug(s).
(2) Install grille.
(3) Fill system using a 50/50 mixture of water and antifreeze as described in the Coolant section of this group. Fill radiator to top and install radiator cap.
Add sufficient coolant to reserve/overflow tank to raise level to FULL mark.
(4) With heater control unit in the HEAT position, operate engine with radiator cap in place.
(5) After engine has reached normal operating temperature, shut engine off and allow it to cool.
(6) Add coolant to reserve/overflow tank as necessary.
Only add coolant when the engine is cold.
Coolant level in a warm engine will be higher due to thermal expansion.
More about «Service procedures»:
Cooling system-draining and filling