Jeep Cherokee

Service Manual

Steering » Steering linkage

Description and operation
STEERING LINKAGE
DESCRIPTION
The steering linkage consist of a pitman arm, drag link, tie rod, tie rod ends and a steering damper (Fig.
1) and (Fig. 2). The service procedures and torque specifications are the same for LHD and RHD vehicles.
CAUTION: Components attached with a nut and cotter pin must be torqued to specification. Then if the slot in the nut does not line up with the cotter pin hole, tighten nut until it is aligned. Never loosen the nut to align the cotter pin hole.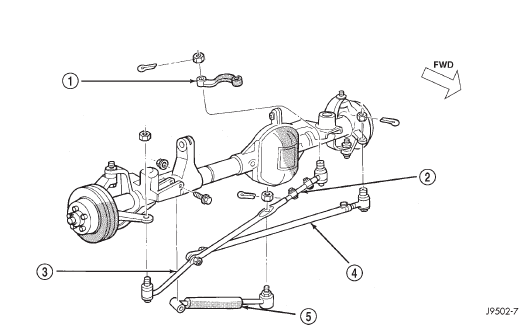 Fig. 1 Steering Linkage-LHD
1 - PITMAN ARM
2 - ADJUSTMENT SLEEVE
3 - DRAG LINK
4 - TIE ROD
5 - STEERING DAMPENER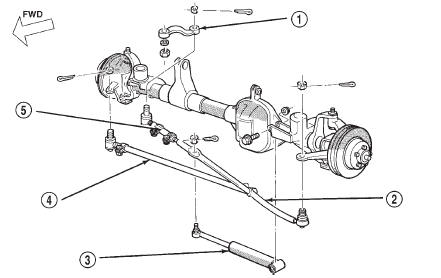 Fig. 2 Steering Linkage-RHD
1 - PITMAN ARM
2 - DRAG LINK
3 - STEERING DAMPNER
4 - TIE ROD
5 - ADJUSTMENT SLEEVE
More about «Steering linkage»:
Description and operation