Jeep Cherokee

Service Manual

Lubrication and maintenance » Jump starting, towing and hoisting

Emergency tow hooks
WARNING: REMAIN AT A SAFE DISTANCE FROM A VEHICLE THAT IS BEING TOWED VIA ITS TOW HOOKS. THE TOW STRAPS/CHAINS COULD BREAK AND CAUSE SERIOUS INJURY.
Some Jeep vehicles are equipped with front and rear emergency tow hooks. The tow hooks should be used for EMERGENCY purposes only.
CAUTION: DO NOT use emergency tow hooks for tow truck hook-up or highway towing.
HOISTING RECOMMENDATIONS
Refer to the Owner's Manual for emergency vehicle lifting procedures.
FLOOR JACK
When properly positioned, a floor jack can be used to lift a Jeep vehicle (Fig. 2) and (Fig. 3). Support the vehicle in the raised position with jack stands at the front and rear ends of the frame rails.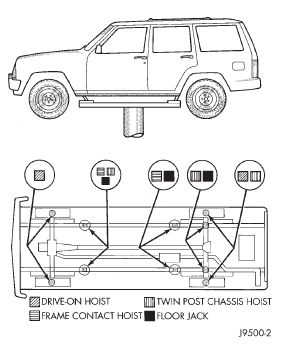 Fig. 2 Vehicle Lifting Locations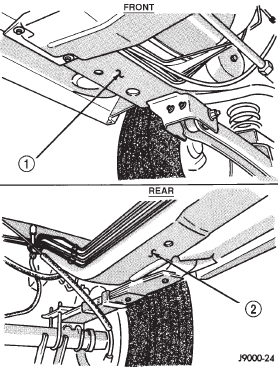 Fig. 3 Correct Vehicle Lifting Locations
1 - SUB-FRAME RAIL LOCATION
2 - SUB-FRAME RAIL LOCATION
CAUTION: Do not attempt to lift a Jeep vehicle with a floor jack positioned under:
An axle tube.
A body side sill.
A steering linkage component.
A drive shaft.
The engine or transmission oil pan.
The fuel tank.
A front suspension arm.
NOTE: Use the correct sub-frame rail or frame rail lifting locations only.
HOIST
A vehicle can be lifted with:
A single-post, frame-contact hoist.
A twin-post, chassis hoist.
A ramp-type, drive-on hoist.
NOTE: When a frame-contact type hoist is used, verify that the lifting pads are positioned properly.
WARNING: THE HOISTING AND JACK LIFTING POINTS PROVIDED ARE FOR A COMPLETE VEHICLE.
WHEN A CHASSIS OR DRIVETRAIN COMPONENT IS REMOVED FROM A VEHICLE, THE CENTER OF GRAVITY IS ALTERED MAKING SOME HOISTING CONDITIONS UNSTABLE. PROPERLY SUPPORT OR SECURE VEHICLE TO HOISTING DEVICE WHEN THESE CONDITIONS EXIST.
More about «Jump starting, towing and hoisting»:
Emergency tow hooks