Jeep Cherokee

Owners Manual

Understanding the features of your vehicle » Storage

Flip 'n Stow Front Passenger Seat Storage - If Equipped
Some models may be equipped with storage under the front passenger seat cushion. Pull upward on the seat cushion loop to open the storage compartment.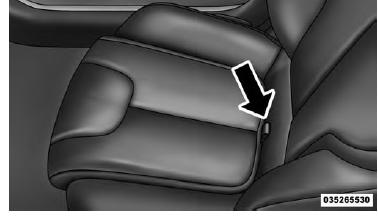 Passenger Seat Cushion Loop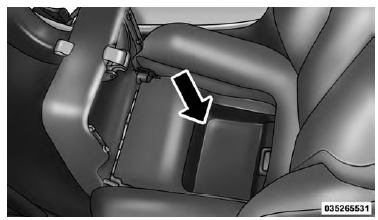 Passenger Seat Cushion Storage Compartment
NOTE: Make sure that objects inside the bin do not interfere with the latch before closing the seat. Push the seat cushion downward after closing it to make sure it latches to the base.
WARNING!
Be certain that the seat cushion is locked securely into position before using the seat. Otherwise, the seat will not provide the proper stability for passengers.
An improperly latched seat cushion could cause serious injury.
More about «Storage»:
Flip 'n Stow Front Passenger Seat Storage - If Equipped