Jeep Cherokee

Owners Manual

Understanding the features of your vehicle » Storage

Glove Compartment
The glove compartment is located on the passengers side of the instrument panel. Pull outward on the latch to open the glove compartment.
There is also an additional storage bin located above the instrument panel in the center of the dash.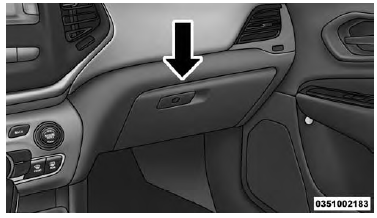 Glove Compartment
More about «Storage»:
Glove Compartment