Jeep Cherokee

Owners Manual

Things to know before starting your vehicle » A word about your keys

Key Fob - If Equipped
The Key Fob also contains the Remote Keyless Entry (RKE) transmitter and an emergency key, which stores in the rear of the Key Fob.
The emergency key allows for entry into the vehicle should the battery in the vehicle or the Key Fob go dead.
You can keep the emergency key with you when valet parking.
To remove the emergency key, slide the mechanical latch on the face of the Key Fob sideways with your thumb and then pull the key out with your other hand.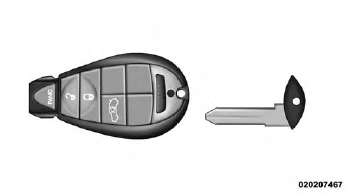 Emergency Key Removal (IGNM System)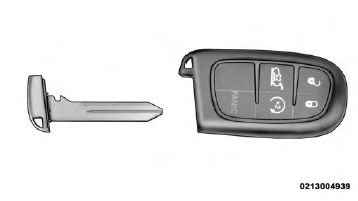 Emergency Key Removal (Keyless Push Button Ignition System)
NOTE: You can insert the double-sided emergency key into the lock cylinders with either side up.
More about «A word about your keys»:
Key Fob - If Equipped