Jeep Cherokee

Owners Manual

Things to know before starting your vehicle » Occupant restraint systems » Child Restraints

Locating Tether Anchorages

There are tether strap anchorages behind each rear seating position located on the back of the seat.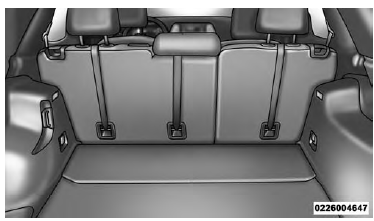 Tether Anchorage Locations
LATCH-compatible child restraint systems will be equipped with a rigid bar or a flexible strap on each side.
Each will have a hook or connector to attach to the lower anchorage and a way to tighten the connection to the anchorage. Forward-facing child restraints and some rear-facing child restraints will also be equipped with a tether strap. The tether strap will have a hook at the end to attach to the top tether anchorage and a way to tighten the strap after it is attached to the anchorage.
More about «Child Restraints»:
Locating Tether Anchorages