Jeep Cherokee

Service Manual

Engine » 2.5L engine » Description and operation

Oil pan
DESCRIPTION
The oil pan is made of stamped steel. The oil pan gasket is a one piece steel backbone silicone coated gasket.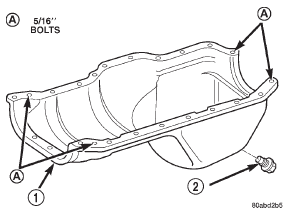 Fig. 11 Oil Pan
1 - OIL PAN
2 - OIL PAN DRAIN PLUG
Valve stem seal
DESCRIPTION
The valve stem seals are made of rubber and incorporate a garter spring to maintain consistent lubrication control (Fig. 9).
More about «Description and operation»:
Oil pan