Jeep Cherokee

Service Manual

Engine » 2.5L engine » Removal and installation

Rear main oil seal
REMOVAL
(1) Remove the flywheel or converter drive plate.
Discard the old bolts.
(2) Pry out the seal from around the crankshaft flange, making sure not to scratch or nick the crankshaft.
(Fig. 88).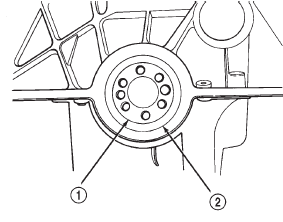 Fig. 88 Replacement of Rear Crankshaft Oil Seal
1 - CRANKSHAFT
2 - CRANKSHAFT OIL SEAL
INSTALLATION
(1) Wipe the seal surface area of the crankshaft until it is clean.
(2) Coat the outer lip of the replacement rear main bearing seal with engine oil.
(3) Carefully position the seal into place. Use rear main Seal Installer Tool 6271A to install the seal flush with the cylinder block.
CAUTION: The felt lip must be located inside the flywheel mounting surface. If the lip is not positioned correctly the flywheel could tear the seal.
(4) Install the flywheel or converter drive plate.
New bolts MUST be used when installing the flywheel or converter plate. Tighten the new bolts to 68 N·m (50 ft. lbs.) torque. Turn the bolts an additional 60.
More about «Removal and installation»:
Rear main oil seal