Jeep Cherokee

Owners Manual

Understanding the features of your vehicle » Seats » 60/40 Split Folding Rear Seat With Fold-Flat Feature

Rear Seat Forward/Rearward Adjustment - If Equipped
Lift up on the adjusting bar located at the front of the seat near the floor and release it when the seat is at the desired position. Then, using body pressure, move forward and rearward on the seat to be sure that the seat adjusters have latched.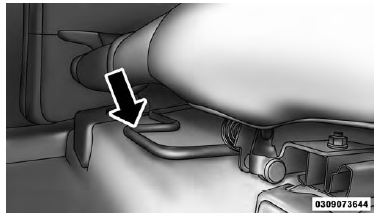 Rear Seat Adjustment Bar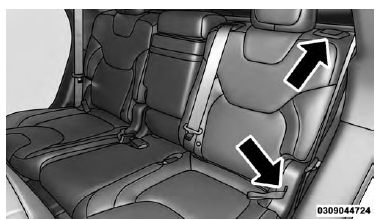 Rear Seatback Release Lever And Pull Strap
To Lower The Rear Seat
1. Lift the seatback release lever located on the upper outer edge of the seat or pull the pull strap located on the middle outer edge of the seat.
2. Fold the rear seatback completely forward.
More about «60/40 Split Folding Rear Seat With Fold-Flat Feature»:
Rear Seat Forward/Rearward Adjustment - If Equipped