Jeep Cherokee

Service Manual

Electrically heated systems » Heated seat system » Removal and installation

Seat heat interface module
SEAT HEAT INTERFACE MODULE (1) Move the right power seat adjuster to its full up and full rear stop positions.
(2) Disconnect and isolate the battery negative cable.
(3) Unhook the seat cushion cover retainer from the seat cushion frame and pull back the seat cushion cover.
(4) Pull back the seat cushion to allow access to the Seat Heat Interface Module (SHIM).
(5) Pull the SHIM upward to release the two mounting fasteners from either the module or the mounting bracket. Unplug the wire harness connector from the module (Fig. 2).
WARNING: THERE ARE MANY SHARP METAL EDGES ON THE SEAT CUSHION FRAME AND SEAT ADJUSTER RAILS UNDER THE SEAT. WHEN PERFORMING THIS SERVICE, A LONG-SLEEVED SHIRT AND GLOVES SHOULD BE WORN IN ORDER TO AVOID UNNECESSARY CUTS AND ABRASIONS TO EXPOSED SKIN.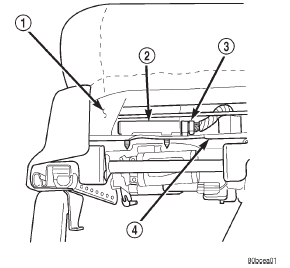 Fig. 2 Seat Heat Interface Module Remove/Install
1 - SEAT CUSHION FRAME
2 - SEAT HEAT INTERFACE MODULE
3 - WIRE HARNESS CONNECTOR
4 - POWER SEAT TRACK FRONT BRACKET
(6) Reverse the removal procedures to install. Be certain that the SHIM terminals are aligned with the cavities in the wire harness connector before pushing the module firmly into place.
More about «Removal and installation»:
Seat heat interface module