Jeep Cherokee

Owners Manual

Understanding the features of your vehicle » Adaptive cruise control (acc) - if equipped

Setting The Following Distance In ACC
The specified following distance for ACC can be set by varying the distance setting between four bars (longest), three bars (long), two bars (medium) and one bar (short).
Using this distance setting and the vehicle speed, ACC calculates and sets the distance to the vehicle ahead. This distance setting displays in the EVIC/DID.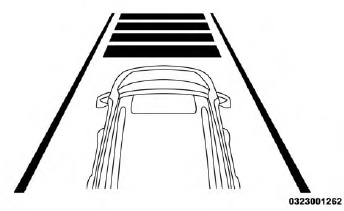 Distance Setting 4 Bars (Longest)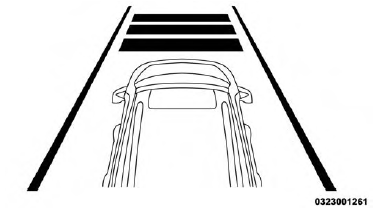 Distance Setting 3 Bars (Long)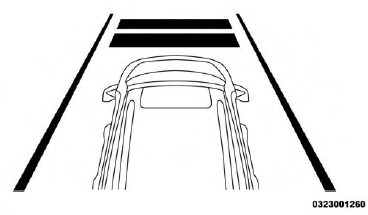 Distance Setting 2 Bars (Medium)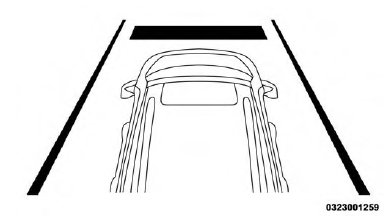 Distance Setting 1 Bar (Short)
To increase the distance setting, push the Distance Setting - Increase button and release. Each time the button is pushed, the distance setting increases by one bar (longer).
To decrease the distance setting, push the Distance Setting- Decrease button and release. Each time the button is pushed, the distance setting decreases by one bar (shorter).
If there is no vehicle ahead, the vehicle will maintain the set speed. If a slower moving vehicle is detected in the same lane, the EVIC/DID displays the "Sensed Vehicle Indicator" icon, and the system adjusts vehicle speed automatically to maintain the distance setting, regardless of the set speed.
The vehicle will then maintain the set distance until:
The vehicle ahead accelerates to a speed above the set speed.
The vehicle ahead moves out of your lane or view of the sensor.
The distance setting is changed.
The system disengages. (Refer to the information on ACC Activation).
The maximum braking applied by ACC is limited; however, the driver can always apply the brakes manually, if necessary.
NOTE: The brake lights will illuminate whenever the ACC system applies the brakes.
AProximityWarning will alert the driver if ACC predicts that its maximum braking level is not sufficient to maintain the set distance. If this occurs, a visual alert "BRAKE" will flash in the EVIC/DID and a chime will sound while ACC continues to apply its maximum braking capacity.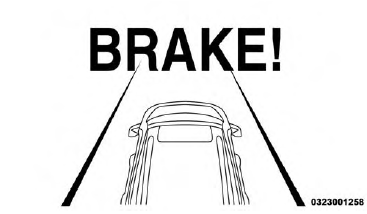 Brake Alert
NOTE: The "Brake!" Screen in the EVIC/DID is a warning for the driver to take action and does not necessarily mean that the Forward Collision Warning system is applying the brakes autonomously.
Overtake Aid
When driving with ACC engaged and following a vehicle, the system will provide an additional acceleration up to the ACC set speed to assist in passing the vehicle.
This additional acceleration is triggered when the driver utilizes the left turn signal and will only be active when passing on the left hand side.
More about «Adaptive cruise control (acc) - if equipped»:
Setting The Following Distance In ACC