Jeep Cherokee

Service Manual

Transmission and transfer case » AW-4 automatic transmission » Removal and installation

Solenoid harness adapter seal
REMOVAL
(1) Remove oil pan and oil screen.
(2) Disconnect solenoid wire connectors (Fig. 72).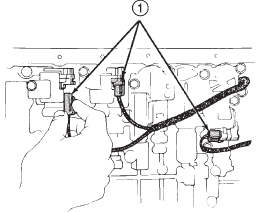 Fig. 72 Solenoid Wire Connectors
1 - SOLENOID WIRE CONNECTORS
(3) Remove bracket securing solenoid harness adaptor (Fig. 73) to case.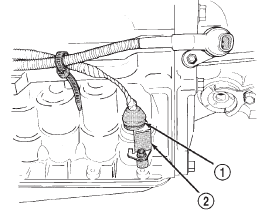 Fig. 73 Harness Adapter Removal/Installation
1 - HARNESS ADAPTER
2 - BRACKET
(4) Pull harness adapter and wires out of case.
(5) Remove and discard adapter O-ring.
INSTALLATION
(1) Lubricate new O-ring and install it on adapter.
(2) Install solenoid wire harness and adapter in case.
(3) Install adapter bracket and bracket bolt.
(4) Connect wires to solenoids.
(5) Install oil screen.
(6) Apply bead of Threeebondt Liquid Gasket TB1281, P/N 83504038, to oil pan seal surface.
Sealer bead should be at least 3 mm (1/8 in.) wide.
(7) Install oil pan on transmission. Tighten pan bolts to 7 N·m (65 in. lbs.) torque.
(8) Install and tighten oil pan drain plug to 20 N·m (15 ft. lbs.) torque.
(9) Fill transmission with Mopar Dexron IIE/Mercon.
More about «Removal and installation»:
Solenoid harness adapter seal