Jeep Cherokee

Owners Manual

Understanding the features of your vehicle » Adaptive cruise control (acc) - if equipped » Precautions While Driving With ACC

Stationary Objects And Vehicles
ACC does not react to stationary objects and stationary vehicles. For example, ACC will not react in situations where the vehicle you are following exits your lane and the vehicle ahead is stopped in your lane. Always be attentive and ready to apply the brakes if necessary.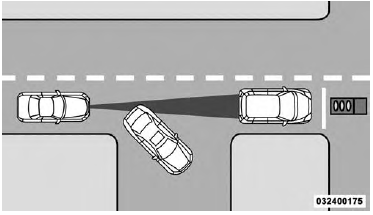 Stationary Object And Stationary Vehicle Example
More about «Precautions While Driving With ACC»:
Stationary Objects And Vehicles