Jeep Cherokee

Service Manual

Cooling system » Removal and installation

Block heater
REMOVAL
Refer to correct illustration (Fig. 45) (Fig. 46) when servicing block heater.
WARNING: DO NOT REMOVE THE CYLINDER BLOCK DRAIN PLUGS OR LOOSEN THE RADIATOR DRAINCOCK WITH THE SYSTEM HOT AND PRESSURIZED.
SERIOUS BURNS FROM THE COOLANT CAN OCCUR.
DO NOT WASTE reusable coolant. If solution is clean, drain coolant into a clean container for reuse.
(1) Drain coolant from radiator and engine cylinder block.
(2) Unplug power cord from block heater.
(3) Loosen screw in center of block heater (Fig. 45) (Fig. 46).
(4) Remove block heater from cylinder block.
INSTALLATION
(1) Thoroughly clean the engine core hole and the block heater seat.
(2) Insert block heater assembly into core hole with element loop pointing Up.
(3) Seat block heater flush against block face.
Tighten mounting screw to 3.6 N·m (32 in. lbs.) torque.
(4) Fill cooling system with coolant. Pressurize system and inspect for leaks.
(5) Plug power cord into block heater. Route cord away from moving parts, linkages and exhaust system components. Secure cord in place with tie-straps.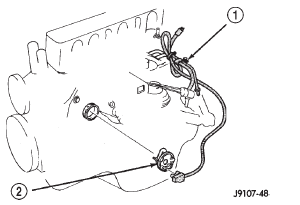 Fig. 45 Heater and Cord- 2.5L 4-Cylinder Engine
1 - POWER CORD LOCATION
2 - BLOCK HEATER
More about «Removal and installation»:
Block heater