Jeep Cherokee

Service Manual

Clutch » Service procedures

Clutch fluid level
The clutch fluid reservoir, master cylinder, slave cylinder and fluid lines are pre-filled with fluid at the factory during assembly operations.
The hydraulic system should not require additional fluid under normal circumstances. In fact, the reservoir fluid level will actually increase as normal clutch wear occurs. For this reason, it is important to avoid overfilling, or removing fluid from the reservoir.
Clutch fluid level is checked at the master cylinder reservoir (Fig. 9). An indicator ring is provided on the outside rim of the reservoir.
Be sure to wipe the reservoir and cover clean before removing the cover. This will avoid having dirt or foreign material fall into the reservoir during a fluid level check.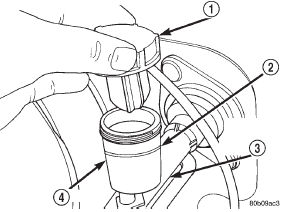 Fig. 9 Clutch Master Cylinder Reservoir And Cap
1 - CAP
2 - FILL LINE
3 - CLUTCH MASTER CYLINDER
4 - RESERVOIR
More about «Service procedures»:
Clutch fluid level