Jeep Cherokee

Service Manual

Cooling system » Description and operation

Coolant reserve/overflow system
DESCRIPTION
The system works along with the radiator pressure cap. This is done by using thermal expansion and contraction of the coolant to keep the coolant free of trapped air. It provides:
A volume for coolant expansion and contraction.
A convenient and safe method for checking/adjusting coolant level at atmospheric pressure. This is done without removing the radiator pressure cap.
Some reserve coolant to the radiator to cover minor leaks and evaporation or boiling losses.
The coolant reserve/overflow system consists of a radiator mounted pressurized cap, a plastic reserve/ overflow tank (Fig. 3) (Fig. 4), a tube (hose) connecting the radiator and tank, and an overflow tube on the side of the tank.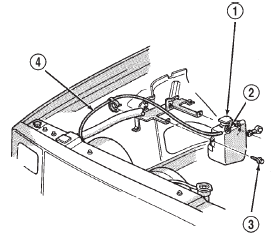 Fig. 3 Reserve/Overflow Tank-Except Right Hand Drive
1 - COOLANT RESERVE/OVERFLOW TANK
2 - CLAMP
3 - MOUNTING BOLTS
4 - TUBE TO RADIATOR
OPERATION
As the engine cools, a vacuum is formed in the cooling system of both the radiator and engine. Coolant will then be drawn from the coolant tank and returned to a proper level in the radiator.
More about «Description and operation»:
Coolant reserve/overflow system