Jeep Cherokee

Service Manual

Cooling system » Removal and installation

Electric cooling fan-4.0L
REMOVAL
The auxiliary cooling fan is attached to the radiator upper crossmember behind the radiator.
(1) Remove the two fan mounting bolts from radiator upper crossmember (Fig. 44).
(2) Disconnect the electric fan connector.
(3) Lift fan straight up and out of vehicle.
INSTALLATION
(1) Align lower retaining tabs of fan shroud with slots in bracket at bottom of radiator. Push fan down into position.
(2) Tighten the mounting bolts to 4 N·m (31 in.
lbs.) torque.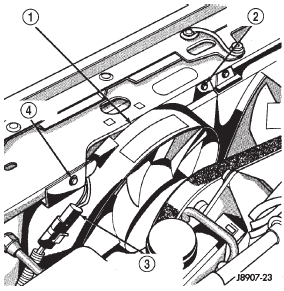 Fig. 44 Auxiliary Cooling Fan-Remove/Install-Typical
1 - ELECTRIC COOLING FAN
2 - MOUNTING BOLT
3 - ELECTRIC COOLING FAN CONNECTOR
4 - MOUNTING BOLT
(3) Connect auxiliary cooling fan electrical connector.
More about «Removal and installation»:
Electric cooling fan-4.0L