Jeep Cherokee

Service Manual

Fuel system » Fuel injection system » Removal and installation

Engine coolant temperature sensor
WARNING: HOT, PRESSURIZED COOLANT CAN CAUSE INJURY BY SCALDING. COOLING SYSTEM MUST BE PARTIALLY DRAINED BEFORE REMOVING THE COOLANT TEMPERATURE SENSOR.
REFER TO GROUP 7, COOLING.
The coolant temperature sensor is installed in the thermostat housing (Fig. 40).
REMOVAL
(1) Partially drain cooling system until coolant level is below cylinder head. Observe the WARNINGS in Group 7, Cooling.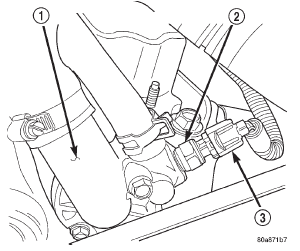 Fig. 40 Engine Coolant Temperature Sensor-Typical
1 - THERMOSTAT
2 - ENGINE COOLANT TEMPERATURE SENSOR
3 - ELECTRICAL CONNECTOR
(2) Disconnect coolant temperature sensor wire connector.
(3) Remove sensor from thermostat housing.
INSTALLATION
(1) Apply sealant to sensor threads (new replacement sensors will have sealant already applied).
(2) Install coolant temperature sensor into thermostat housing. Tighten to 11 N·m (8 ft. lbs.) torque.
(3) Connect wire connector.
(4) Fill cooling system. Refer to Group 7, Cooling System.
More about «Removal and installation»:
Engine coolant temperature sensor