Jeep Cherokee

Owners Manual

Understanding the features of your vehicle » Seats » Power Seats - If Equipped

Power Lumbar - If Equipped
Vehicles equipped with power driver or passenger seats may be equipped with power lumbar. The power lumbar switch is located on the outboard side of the power seat.
Push the switch forward or rearward to increase or decrease the lumbar support. Push the switch upward or downward to raise or lower the lumbar support.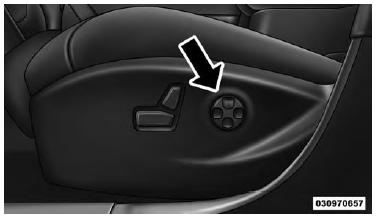 Power Lumbar Switch
More about «Power Seats - If Equipped»:
Power Lumbar - If Equipped