Jeep Cherokee

Owners Manual

Things to know before starting your vehicle

Remote keyless entry (RKE)
The RKE system allows you to lock or unlock the doors, open the power liftgate, or activate the panic alarm from distances up to approximately 66 ft (20 m) using a hand-held Key Fob with RKE transmitter. The RKE transmitter does not need to be pointed at the vehicle to activate the system.
NOTE: Driving at speeds 5 mph (8 km/h) and above disables the system from responding to all RKE transmitter buttons for all RKE transmitters.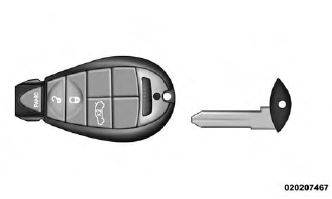 Emergency Key Removal (IGNM System)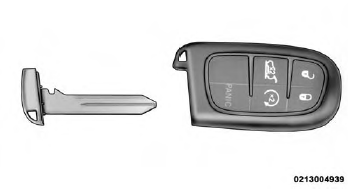 Emergency Key Removal
More about «Things to know before starting your vehicle»:
Remote keyless entry (RKE)