Jeep Cherokee

Service Manual

Vehicle theft/security systems

Removal and installation
SENTRY KEY IMMOBILIZER MODULE
WARNING: ON VEHICLES EQUIPPED WITH AIRBAGS, REFER TO GROUP 8M - PASSIVE RESTRAINT SYSTEMS BEFORE ATTEMPTING ANY STEERING WHEEL, STEERING COLUMN, OR INSTRUMENT PANEL COMPONENT DIAGNOSIS OR SERVICE. FAILURE TO TAKE THE PROPER PRECAUTIONS COULD RESULT IN ACCIDENTAL AIRBAG DEPLOYMENT AND POSSIBLE PERSONAL INJURY.
(1) Disconnect and isolate the battery negative cable.
(2) Remove the knee blocker from the instrument panel. See Knee Blocker in Group 8E - Instrument Panel Systems for the procedures.
(3) Remove the three screws that secure the lower steering column shroud to the upper shroud (Fig. 2).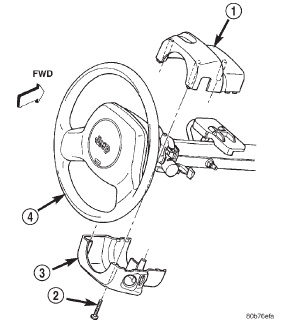 Fig. 2 Steering Column Shrouds Remove/Install
1 - UPPER SHROUD
2 - SCREW (3)
3 - LOWER SHROUD
4 - STEERING WHEEL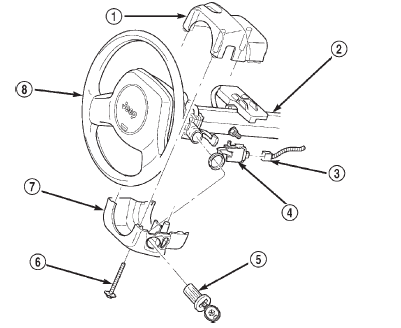 Fig. 3 Sentry Key Immobilizer Module Remove/Install
1 - UPPER SHROUD
2 - STEERING COLUMN
3 - WIRE HARNESS CONNECTOR
4 - SENTRY KEY IMMOBILIZER MODULE
5 - IGNITION LOCK CYLINDER
6 - SCREW
7 - LOWER SHROUD
8 - STEERING WHEEL
(4) If the vehicle is equipped with a standard nontilt steering column, loosen the two upper steering column mounting nuts. If the vehicle is equipped with the optional tilt steering column, move the tilt steering column to the fully lowered position.
(5) Remove both the upper and lower shrouds from the steering column.
(6) Disengage the steering column wire harness retainer from the tab on the top of the Sentry Key Immobilizer Module (SKIM) mounting bracket (Fig. 3).
(7) Unplug the wire harness connector from the SKIM receptacle.
(8) The SKIM mounting bracket features a clip formation that secures the SKIM to the inboard lower flange of the steering column jacket. Pull downward on the connector end of the SKIM mounting bracket to release this clip from the steering column jacket.
(9) Rotate the SKIM and its mounting bracket downwards and then to the side away from the steering column to slide the SKIM antenna ring from around the ignition switch lock cylinder housing.
(10) Remove the SKIM from the vehicle.
(11) Reverse the removal procedures to install.
Tighten the non-tilt steering column mounting nuts to 22 N·m (200 in. lbs.) and the steering column shroud mounting screws to 2 N·m (18 in. lbs.).
NOTE: If the SKIM is replaced with a new unit, a DRBIIIT scan tool and the proper Diagnostic Procedures manual MUST be used to initialize the new SKIM and to program at least two Sentry Key transponders.
More about «Vehicle theft/security systems»:
Removal and installation