Jeep Cherokee

Owners Manual

Understanding the features of your vehicle

To open and close the hood
Two latches must be released to open the hood.
1. Pull the hood release lever located under the drivers side of the instrument panel.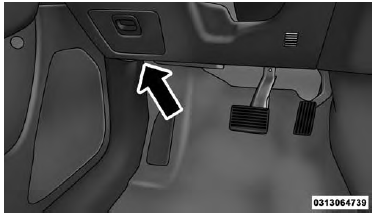 Hood Release
2. Move to the outside of the vehicle and pull the safety latch release lever forward (toward you). The safety latch release lever is located behind the front edge of the hood, slightly off-center to the right.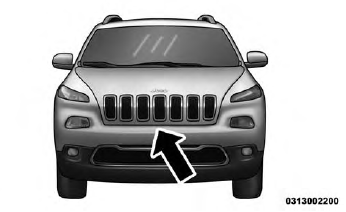 Hood Safety Latch Release Lever Location
CAUTION!
To prevent possible damage, do not slam the hood to close it. Lower the hood until it is open approximately 6 inches (15 cm), and then drop it. This should secure both latches. Never drive your vehicle unless the hood is fully closed, with both latches engaged.
WARNING!
Be sure the hood is fully latched before driving your vehicle. If the hood is not fully latched, it could open when the vehicle is in motion and block your vision.
Failure to follow this warning could result in serious injury or death.
More about «Understanding the features of your vehicle»:
To open and close the hood