Jeep Cherokee

Service Manual

Differential and driveline » 8 1/4 Rear axle » Description and operation

Trac-lok differential
DESCRIPTION
In a standard differential, if one wheel spins, the opposite wheel will generate only as much torque as the spinning wheel.
In the Trac-loky differential, part of the ring gear torque is transmitted through clutch packs which contain multiple discs. The clutches will have radial grooves on the plates, and concentric grooves on the discs or bonded fiber material that is smooth in appearance.
OPERATION
In operation, the Trac-loky clutches are engaged by two concurrent forces. The first being the preload force exerted through Belleville spring washers within the clutch packs. The second is the separating forces generated by the side gears as torque is applied through the ring gear (Fig. 5).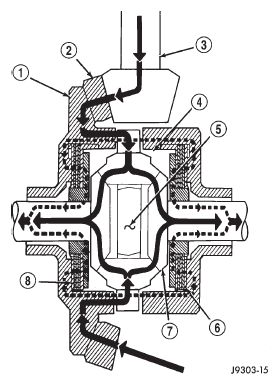 Fig. 5 Trac-lokY Limited Slip Differential Operation
1 - CASE
2 - RING GEAR
3 - DRIVE PINION
4 - PINION GEAR
5 - MATE SHAFT
6 - CLUTCH PACK
7 - SIDE GEAR
8 - CLUTCH PACK
The Trac-loky design provides the differential action needed for turning corners and for driving straight ahead during periods of unequal traction.
When one wheel looses traction, the clutch packs transfer additional torque to the wheel having the most traction. Trac-loky differentials resist wheel spin on bumpy roads and provide more pulling power when one wheel looses traction. Pulling power is provided continuously until both wheels loose traction. If both wheels slip due to unequal traction, Trac-loky operation is normal. In extreme cases of differences of traction, the wheel with the least traction may spin.
More about «Description and operation»:
Trac-lok differential