Jeep Cherokee

Service Manual

Engine » 2.5L engine » Description and operation

Valve spring
DESCRIPTION
The valve springs are made of high strength chrome silicon steel. The springs are common for both intake and exhaust valves.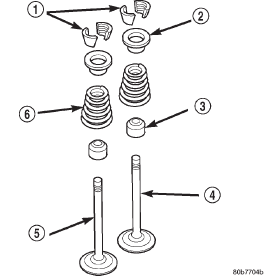 Fig. 9 Valve and Keeper Configuration 2.5L Engine
1 - VALVE LOCKS (3-BEAD)
2 - RETAINER)
3 - VALVE STEM OIL SEAL)
4 - INTAKE VALVE)
5 - EXHAUST VALVE)
6 - VALVE SPRING
Cylinder head cover
DESCRIPTION
The cylinder head cover is made of die cast aluminum and incorporates the Crankcase Ventilation (CCV) Hoses and the oil fill opening.
Hydraulic tappet
DESCRIPTION
Valve lash is controlled by hydraulic tappets located inside the cylinder block, in tappet bores above the camshaft.
More about «Description and operation»:
Valve spring