Jeep Cherokee

Service Manual

Differential and driveline » Tube, 181, and 186 FBI axle » Removal and installation

Differential side bearings
REMOVAL
(1) Remove differential case from axle housing.
(2) Remove the bearings from the differential case with Puller/Press C-293-PA, C-293-39 Adapter Blocks, and Plug SP-3289 (Fig. 35).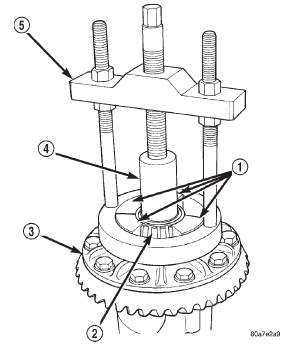 Fig. 35 Differential Bearing Removal
1 - SPECIAL TOOL C-293-39
2 - BEARING
3 - DIFFERENTIAL
4 - SPECIAL TOOL SP-3289
5 - SPECIAL TOOL C-293-PA
INSTALLATION
If replacement differential side bearings or differential case are being installed, differential side bearing shim requirements may change. Refer to the Differential Bearing Preload and Gear Backlash procedures in this section to determine the proper shim selection.
(1) Install differential side bearing shims onto differential case hubs, for 186FBI axles.
(2) Using Installer C-3716-A and Handle C-4171, install differential side bearings (Fig. 36).
(3) Install differential in axle housing.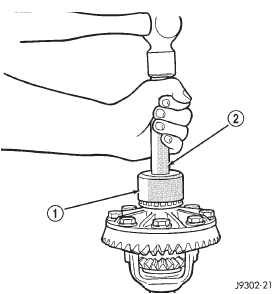 Fig. 36 Differential Side Bearing Installation
1 - SPECIAL TOOL C-3716-A
2 - SPECIAL TOOL C-4171
More about «Removal and installation»:
Differential side bearings