Jeep Cherokee

Service Manual

Passive restraint systems

Service procedures
AIRBAG SYSTEM
NON-DEPLOYED
At no time should any source of electricity be permitted near the inflator on the back of an airbag module. When carrying a non-deployed airbag module, the trim cover or airbag side of the module should be pointed away from the body to minimize injury in the event of an accidental deployment. If the module is placed on a bench or any other surface, the trim cover or airbag side of the module should be face up to minimize movement in the event of an accidental deployment.
In addition, the airbag system should be disarmed whenever any steering wheel, steering column, or instrument panel components require diagnosis or service. Failure to observe this warning could result in accidental airbag deployment and possible personal injury. Refer to Group 8E - Instrument Panel Systems for additional service procedures on the instrument panel components. Refer to Group 19 - Steering for additional service procedures on the steering wheel and steering column components.
DISPOSAL OF NON-DEPLOYED AIRBAG MODULES
All damaged or faulty and non-deployed driver side or passenger side airbag modules which are replaced on vehicles are to be returned. If an airbag module assembly is faulty or damaged and non-deployed, refer to the parts return list in the current Chrysler Corporation Warranty Policies and Procedures manual for the proper handling and disposal procedures.
DEPLOYED
Any vehicle which is to be returned to use after an airbag deployment, must have both airbag modules, the passenger side airbag module door and the clockspring replaced. These components will be damaged or weakened as a result of an airbag deployment, which may or may not be obvious during a visual inspection, and are not intended for reuse.
Other vehicle components should be closely inspected, but are to be replaced only as required by the extent of the visible damage incurred.
STORAGE
An airbag module must be stored in its original, special container until used for service. Also, it must be stored in a clean, dry environment; away from sources of extreme heat, sparks, and high electrical energy. Always place or store an airbag module on a surface with its trim cover or airbag side facing up, to minimize movement in case of an accidental deployment.
CLEANUP PROCEDURE
Following an airbag system deployment, the vehicle interior will contain a powdery residue. This residue consists primarily of harmless particulate by-products of the small pyrotechnic charge used to initiate the airbag deployment propellant. However, this residue will also contain traces of sodium hydroxide powder, a chemical by-product of the propellant material that is used to generate the nitrogen gas that inflates the airbag. Since sodium hydroxide powder can irritate the skin, eyes, nose, or throat, be sure to wear safety glasses, rubber gloves, and a long-sleeved shirt during cleanup (Fig. 2).
WARNING: IF YOU EXPERIENCE SKIN IRRITATION DURING CLEANUP, RUN COOL WATER OVER THE AFFECTED AREA. ALSO, IF YOU EXPERIENCE IRRITATION OF THE NOSE OR THROAT, EXIT THE VEHICLE FOR FRESH AIR UNTIL THE IRRITATION CEASES. IF IRRITATION CONTINUES, SEE A PHYSICIAN.
Begin the cleanup by removing the airbag modules from the vehicle. Refer to Driver Side Airbag Module and Passenger Side Airbag Module in the Removal and Installation section of this group for the procedures.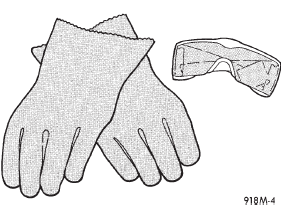 Fig. 2 Wear Safety Glasses and Rubber Gloves - Typical
Use a vacuum cleaner to remove any residual powder from the vehicle interior. Clean from outside the vehicle and work your way inside, so that you avoid kneeling or sitting on a non-cleaned area.
Be sure to vacuum the heater and air conditioning outlets as well (Fig. 3). Run the heater and air conditioner blower on the lowest speed setting and vacuum any powder expelled from the outlets. You may need to vacuum the interior of the vehicle a second time to recover all of the powder.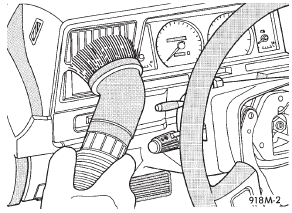 Fig. 3 Vacuum Heater and A/C Outlets - Typical
Place the deployed airbag modules in your vehicular scrap pile.
More about «Passive restraint systems»:
Service procedures